SlapBetty! – 94720 (2013)
After a slew of EPs since 2007, Finland's Slap Betty finally offers a full-length album,94720, and elegantly worn on vocalist Teemu's skinny torso. Slap Betty remains in the tradition of Scandinavian melodic hard/sleaze rock like peers Hardcore Superstar or Backyard Babies.
Read more: SlapBetty! – 94720 (2013)
Ian James Stewart – Junk DNA (2013)
Ian James Stewart is a guitarist, composer, singer, multi-instrumentalist and producer, but, basically, the general melodic public knows him as the lead guitarist and main songwriter of the legendary AOR act Strangeways in the mid 80's.
Read more: Ian James Stewart – Junk DNA (2013)
Bastardogs – No Pain No Gain (2013)
Bastardogs inked a deal with Street Symphonies Records to release their debut album, "No Pain No Gain"; the album features 10 tracks of old school sleaze metal inspired by great bands such as Wrathchild and early Mötley Crüe. "No Pain No Gain" will be distributed by Andromeda Dischi.
Black Aces – Hellbound (2014) EP
[EXCLUSIVE]
A new Australian Band forged in the fire of AC/DC & Rose Tattoo.
Love Razors – Hollywood Underground (2013)
Love Razors formed out of the ashes from several different LA-based bands around the fall of 1986.
Lipstixx 'N' Bulletz – Bang Your Head 2012
End Of The Light Records will reissue Lipstixx 'N' Bulletz' 'Bang Your Head' album on August 28th in North America.
Lipstixx 'N' Bulletz was a sleaze rock band from Gothenburg, Sweden that featured drummer Mickey Sweet, brother of Crashdiet's Martin Sweet. The quartet formed in 2004 and played an energetic, yet unbelievably catchy style of glam metal, before disbanding in early 2012.
'Bang Your Head' was the band's — Andy Lipstixx (vocals/guitar), Jaime Teaze (bass), Mickey Sweet (drums) and Rikki Bullet (guitar) — debut album, which reminded listeners of the best moments from bands like L.A. Guns, Pretty Boy Floyd, Faster Pussycat, Motley Crue and Tigertailz, to name a few.
Skyscraper – Elevation 2014 mp3
The SKYSCRAPER line up is articulated around the guitarist/Songwriter Tor Talle (NORTHERN LIGHT) who had previous played with the top of the cream of the AOR singers : Jorn Lande / Joe Lynn Turner / Fergie Frederiksen (R.I.P.) /Read more: Skyscraper – Elevation 2014 mp3
Nobodys Children – Long Road (2014)
From 1988 to 1992, the world was able to embrace and came to know one of the best rock gems the South had to offer….a little force hailing from Shreveport, LA known as Nobody's Children.
Legion -Nemesis (2012)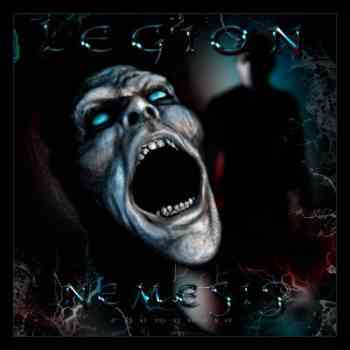 The third album from Legion and what a ballsy slab of hard driving rock, as once again we see Vince O'Regan on guitars, Phil Vincent on vocals, Gavin Cooper on bass and fellow Dianno member Steve Hopgood on drums for the third and best Legion yet.
Read more: Legion -Nemesis (2012)
STRANGELET – First Bite 2014
"First Bite" is the debut album by this German hard rock act. Strangelet hails from Heilbronn, Southern Germany and consists of Stefan Zoern on vocals, Tobias Eurich on guitars, Jonas Kuemmerle on keys and piano, Finn Janetzky on bass and Jessica Stuart on drums. Their style is based on U.S. late 80's hard rock filled with big and loud vocals, nice guitars and hard hitting drums. Plus to the above some catchy enough hooks and choruses and there you have a very promising band.Read more: STRANGELET – First Bite 2014